Illustration
A brief collection of my character and desktop artworks.Some illustrations may be purchased physically through INPRNT.If you are interested in commissioning artwork, please review my Process & FAQ page for pricing and other important information.
A4 Portrait
Standard 3507 x 2480 px vertical canvas suitable for A4 prints.
16:9 Wallpaper
1920 x 1080 px landscape canvas designed for desktop wallpapers and video artwork.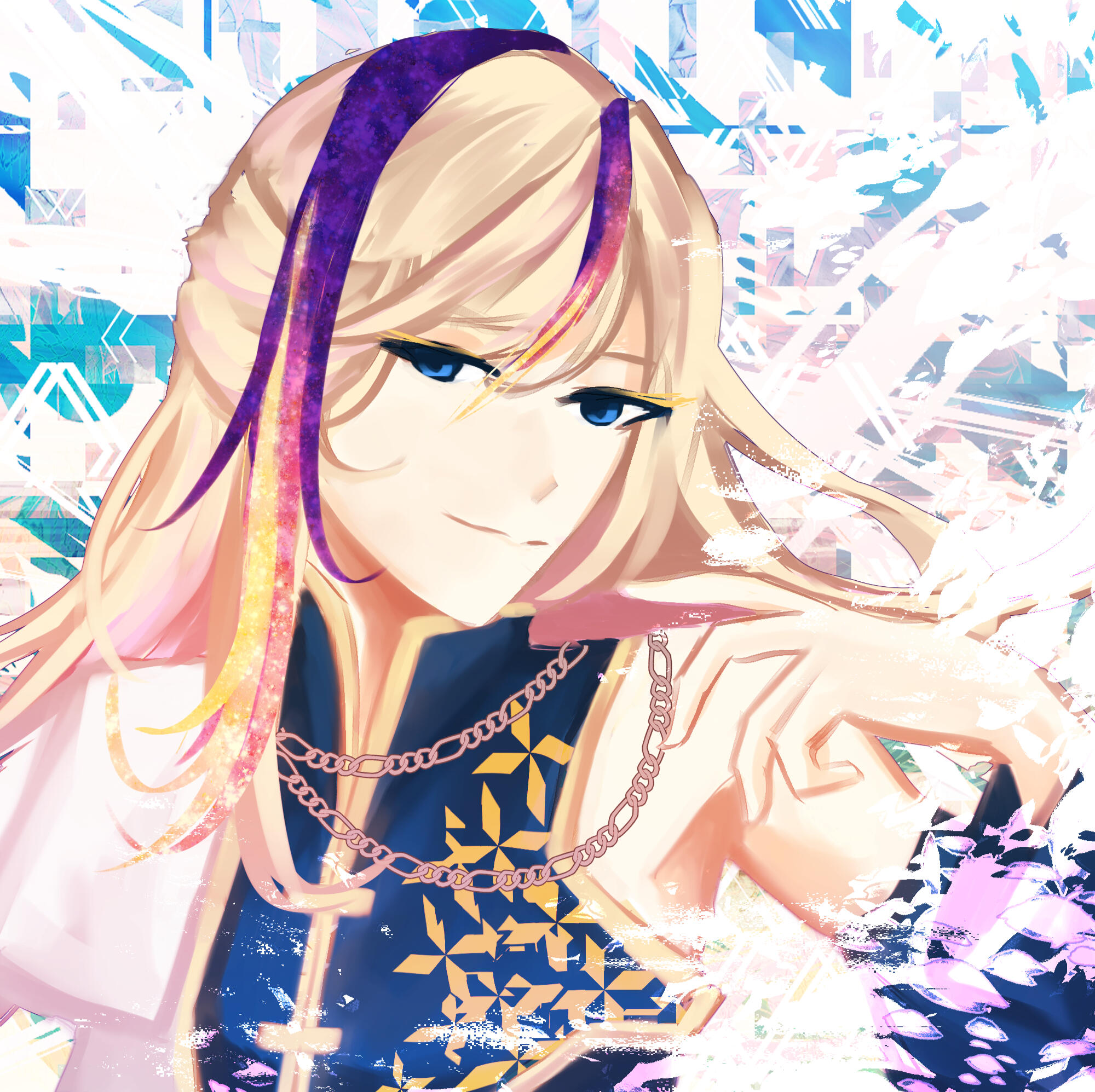 Profile Picture
Entry-level commission option suitable for use in social media outlets. Avatars are intently cropped and tested to ensure profile visibility.
Banner Art
2560 x 1440 px artwork specially designed to comply with the Youtube banner template. With this product, you will receive both the original artwork as well as the channel-compatible artwork. In addition, individual elements in this commission may be specifically requested for free.
Cover Art
A comprehensive illustration and graphic design package for your music albums and other projects that you may need a cover for.
You are welcome to send any personal logos that you already own.
Sprite Design
Bold character sprites designed for desktop games. Default package comes with high-quality, transparent background sprites and 3 additional emotions of your choice.
Promotional Video
A compelling 1080p 60fps video format illustration that can be used for promotional materials. Videos are exported to .mov files by default, but .mp4 is available upon request.
Additional Notes
If you would like to make an inquiry about product pricing, or if there is a product you don't already see on this page that you'd like to commission, please contact me in the About section.
Otherwise, please visit the Process & FAQ section of this site to read my general guidelines for commissions.
Commission Process
1.) Requesting a commission:
Request your artwork providing character and pose references. If you have any other artistic considerations, please mention them as well.
2.) Drafting phase:
I will begin working on the commission once half of the negotiated price has been paid through Stripe. From here, a rough draft of the artwork will be made and sent to you on the same day. Please confirm the composition and details at this stage.
3.) Rendering and revisions:
After the draft has been confirmed, the rendering process will begin. Completion time will vary on my real life obligations—but depending on the item, it can take anywhere between 1-2 weeks. If you decide to request any major revisions at this point (such as noticeable changes in composition, pose or lighting), please note that I will incur an additional fee alongside the final commission price.
4.) Post-production:
I can make some minor graphical edits such as adding text, exporting specific layers and cropping for social media at no additional cost.
I will send the completed product files once the rest of the final negotiated price has been paid through Stripe.
5.) Commission complete.
Finished commissions are for personal use only. If you wish to use my artwork for a commercial product, please discuss the details while making your commission request. As much as possible, I would like to be credited by making a redirect back to this site.
Pricing
I will typically ask for the list of items below. Depending on the product, additional items may be taken into consideration.
| Item | Description |
| --- | --- |
| Budget | The price of art is valued differently per person and it would be difficult to charge a fixed amount. Please provide a general monetary range that you would like to put into consideration determining the final price of the commission. |
| Character | Describe or send reference photos of the character you would like me to draw. Outfit complexity will be considered into the cost of the final product. There will also be an additional service cost for designing characters from scratch. |
| Pose | You can use stock images or websites such as QuickPoses for better commission accuracy. |
| Background | Simple backgrounds include color blocks or gradients and are provided at no additional cost. The cost of detailed backgrounds will be based on their complexity and the amount of composition space they cover in the commission. |
| Other | If there are specific elements that you'd like to suggest (such as color grading or style), feel free to mention them here. |
FAQ
What can you draw?:
Commissions help me improve my own artwork, so I will be happy to draw anything even if I am less versed with more niche types of requests. I primarily draw anime art and futuristic wallpapers.That being said, please order to your discretion and please do not order anything that generally isn't allowed on the Internet.NSFW content and other options:
I am able carry out commissions with explicit content for an additional fee. Please request pricing through my contact information.If there is an option you'd like not present on the Product Roster, please feel free to negotiate that as well.
Music
Work-in-progress portfolio of my professional music.Since this section is somewhat empty, you can view my complete collection of (unprofessional) music here.In the future, you may commission background music from this page.

BGM Request
I can compose a variety of static background music for your projects. If you are interested in requesting background music, please follow the following timeline to know what to expect when ordering soundtracks.Similar to my art commissions, I will not disclose a fixed price for my music commissions. However, I can say that the final price will be determined based on the minute-length of the track—as well as the instrumental complexity of the piece.For your reference, please refer to the bottom of the page to see what types of music I am comfortable composing before you order.
1.) Requesting a track:
Provide a brief list of characteristics of the music you'd like to have made. You can include genre, instrument selection, descriptive adjectives, or anything that can provide a better image of your ideal track.If you are adding music to a final product such as a game or video—feel free to send an excerpt of the product so that I can ensure the music is as immersive as possible alongside other visual elements.
2.) Rough Draft:
I will start designing a basic melodic environment for the piece after the downpayment fee has been paid. This sample work will usually include a lead, supporting chords and light percussion. Please feel free to provide more feedback at this stage.
3.) Detail and Mixing:
Based on your feedback, I will continue to render the song until completion. Audio exports at this stage will include finer instrumental details and other changes that make the composition less choppy.Once the product is satisfactory, I will finalize the mix and send the finished export after the negotiated commission price has been paid.
4.) Commission complete.
Finished commissions are for personal use only. If you wish to use my music for a commercial product, please discuss the details while making your commission request. As much as possible, I would like to be credited by making a redirect back to this site.
Additional Information
| Item | Description |
| --- | --- |
| Genre | I am most comfortable producing piano, orchestral, jazz, electronic, ambient and video game music—however, I am open to composing in other genres. Additionally, my melodic choices are biased towards those found in East Asian media. |
| Length | The initial commission downpayment will be based on a general estimate of the track length. I am happy to give specific time recommendations based on your project's overall needs. |
| Complexity | A general estimate of the number and kinds of instruments required to complete the track. A solo piano piece will cost less than an electronic piece with customized synths, for example. |
About
Hi, I'm Lucent. I'm just someone that does a little bit of everything in terms of creative production.I have about 11 years of self-taught experience in digital art and I've been composing music for about 8 years. Currently, I am self-producing a visual novel as well as trying to wrap up my first jazz piano album for release.Since I felt my works had some sort of thematic cohesion, I decided to establish Future is Lucent as my personal creative branding in February 2023. It is derived from the common saying "the future is bright" with an obvious reference to my internet pseudonym.As such, I enjoy expressing myself in refreshing ways and inspiring others through the different kinds of work that I do—all while continuing to make further breakthroughs in my self-potential. If my motivation speaks out to you, I invite you to stay in touch!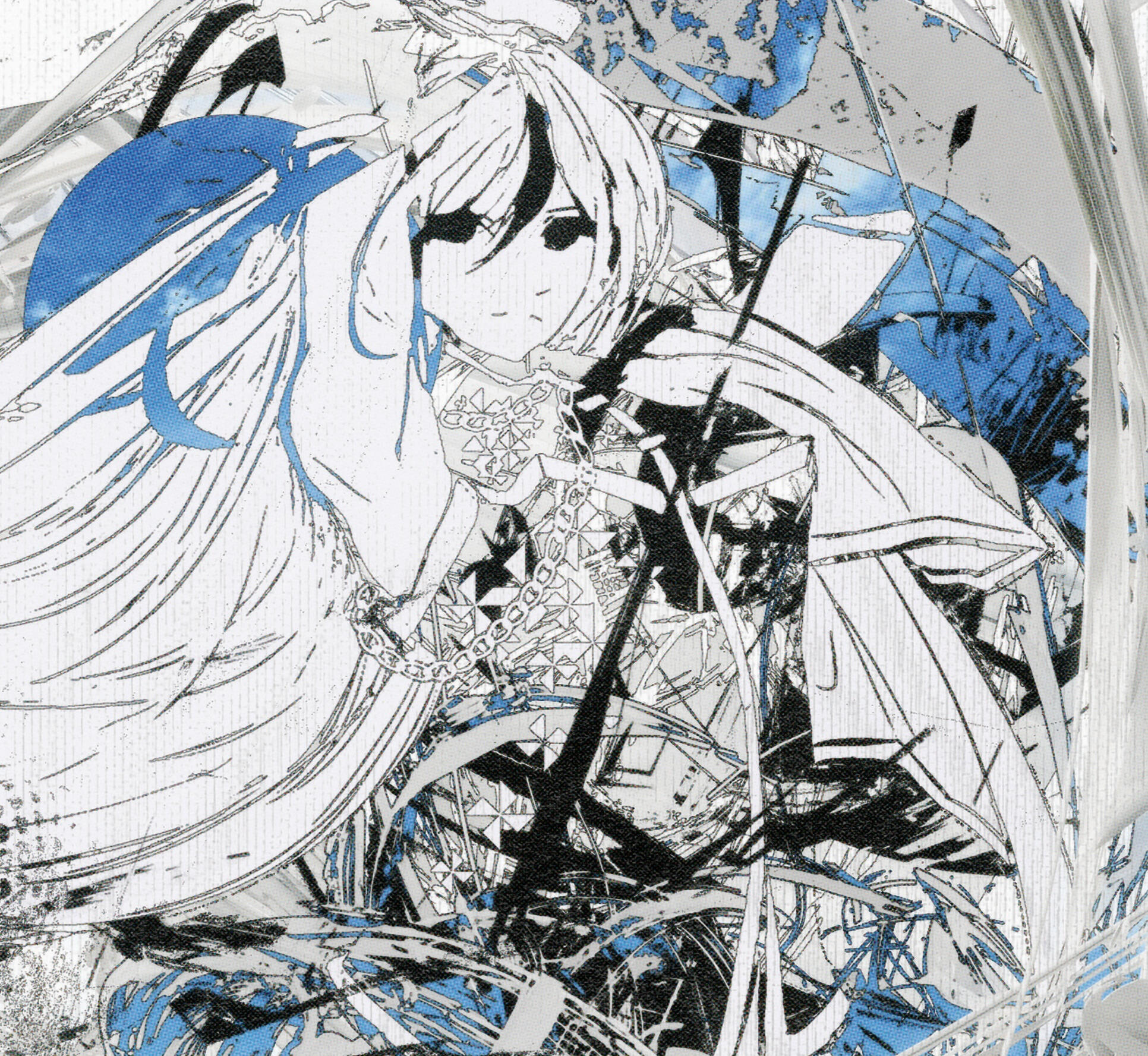 Contact Information
Please contact me through Discord for a timely response. Feel free to inquire about different services available or payment method.Discord | Lucent#4945
Twitter | @LucentTear
Email | [email protected]Preferred payment:
I recommend using Stripe as it is most convenient service for me to process and receive transactions. I will accept payment through PayPal upon request—however, using Stripe guarantees that I will receive your payment within a reasonable amount of time.If I know you in person, Zelle is also an available option for payment.For those of you who are unable to pay with a credit card, I am also willing to take USD Amazon / Google Play gift cards in exchange.
Additional Information
Illustration Specs
Program | CLIP STUDIO PAINT, PaintTool SAI V2, Adobe Photoshop, Adobe After Effects, Live2D, Blender
Tablet | Wacom IntuosPro S
Music Specs
Program | Cubase LE AI Elements 8, Vocaloid V4, Audacity
Audio Equipment | Sennheiser CX 400BT TW, Blue Yeti Nano
Languages
English (Native)
French (Conversational, 9 years experience)
Portuguese (Conversational, ~4 years experience on and off)
Spanish / Korean / Dutch / German (Basic knowledge, unused)
Japanese / Chinese / Italian / Russian (Other interest languages)
Interests
Illustration | Motion Design | Graphic Design | Music | Voice Acting | Writing | Food and Culture | Exercise and Nutrition | Textile and String